Newsroom
---
Know before you go – Winter Driving Information
Published on: December 9, 2019

Our website offers several layers of information to help you plan your travel this winter season. Before travelling, check out our highway cameras, weather radar, forecasted driving conditions and reported road conditions layers.

Drive according to travel conditions, slow down, and consider delaying your travel plans during poor conditions.
---
---
Bay of Quinte Skyway Closure
Highway 49 (Marysville) Bay of Quinte Skyway Bridge will be closed from
6:00am Saturday, December 14 to 6:00am Monday, December 16, 2019.
This closure is required to complete the final concrete placement to connect the two new decks together prior to final paving before reopening the two lanes to traffic.
Detour routes via the Glenora Ferry and/or County Roads
Highway 401 Kinston East and West Construction
Updated on: June 12, 2019
Construction season is here! As always, the Ministry of Transportation wants to ensure your commutes and trips on
Highway 401
remain safe and efficient while road and bridge work is underway.
Approximately 20 separate projects between Port Hope and the Quebec border, which will require lane reductions and reduced speeds for extended periods are planned for this construction season.
These construction zones are identified in the maps shown below. Drivers are encouraged to reduce their speed and observe all posted signs in construction zones for their safety and the safety of construction workers.
Drivers can expect traffic delays at peak times and are encouraged to plan accordingly.
Those travelling east on Friday afternoons and west on Sunday afternoons can expect to encounter heavy traffic congestion with the potential of significant delays on Highway 401.
Drivers should be on the look-out for Bluetooth Delay Messaging signs. These signs detect Bluetooth signals from passing vehicles and use the information to calculate and display real time travel delay messages on Portable Variable Messaging Signs located along Highway 401. If there is an incident that causes a delay (i.e. construction lane closure, vehicle collision, congestion) the system detects the delay and automatically generates a corresponding delay message(s) upstream from the incident. Please watch for these signs when approaching construction zones and be prepared to stop when the signs indicate a queue is developing.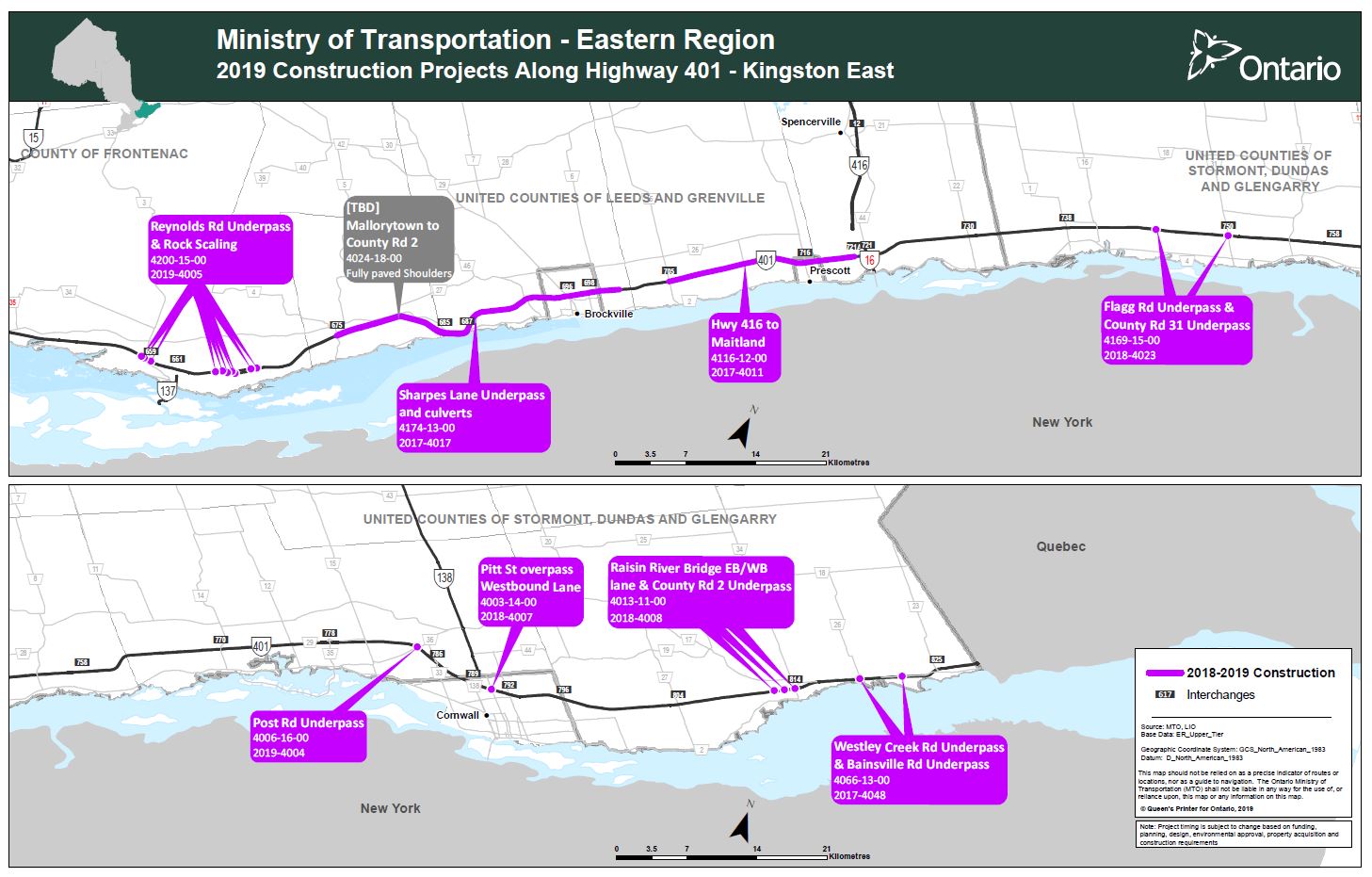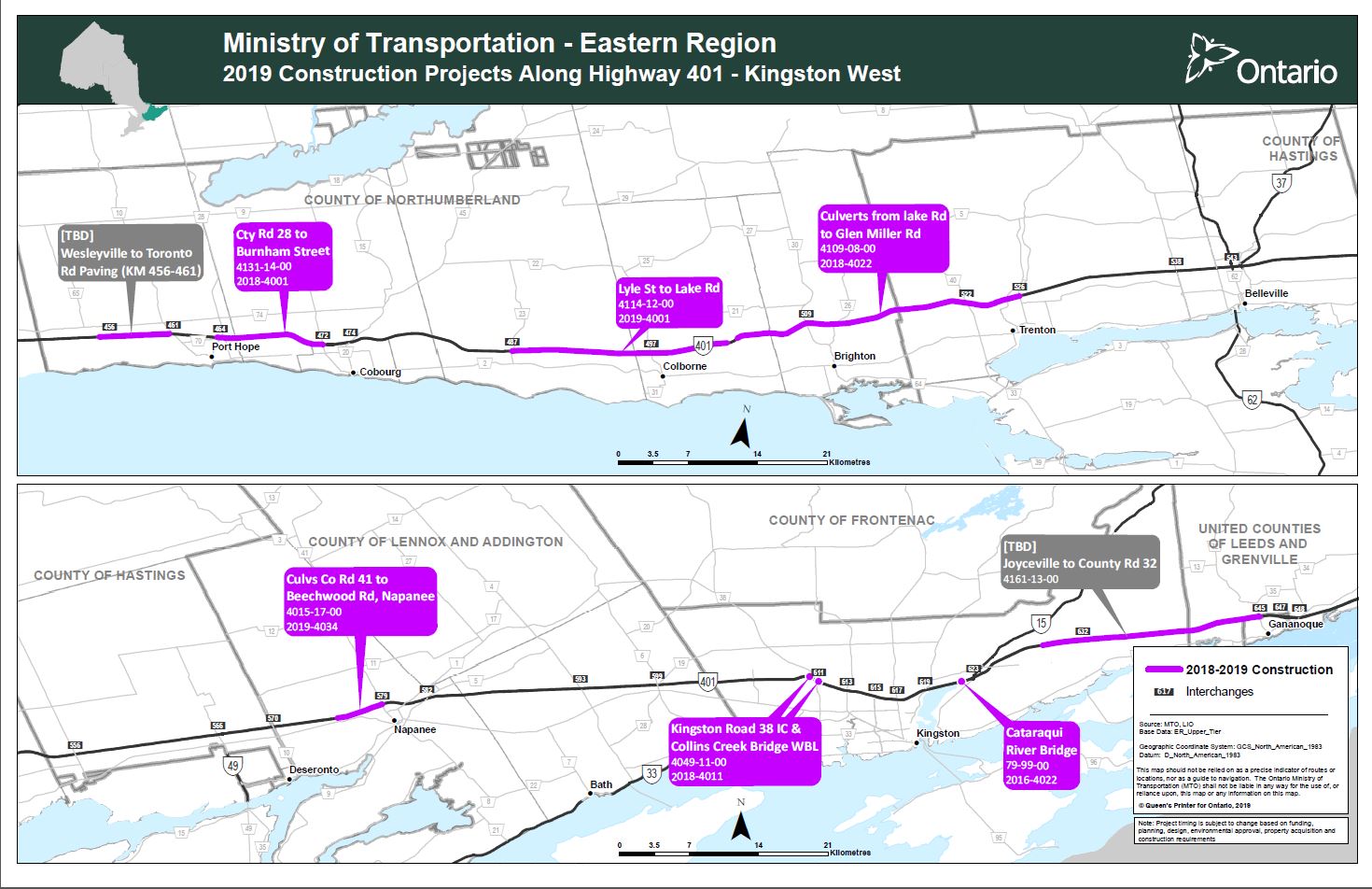 ---