Newsroom
---
We Want to Hear from You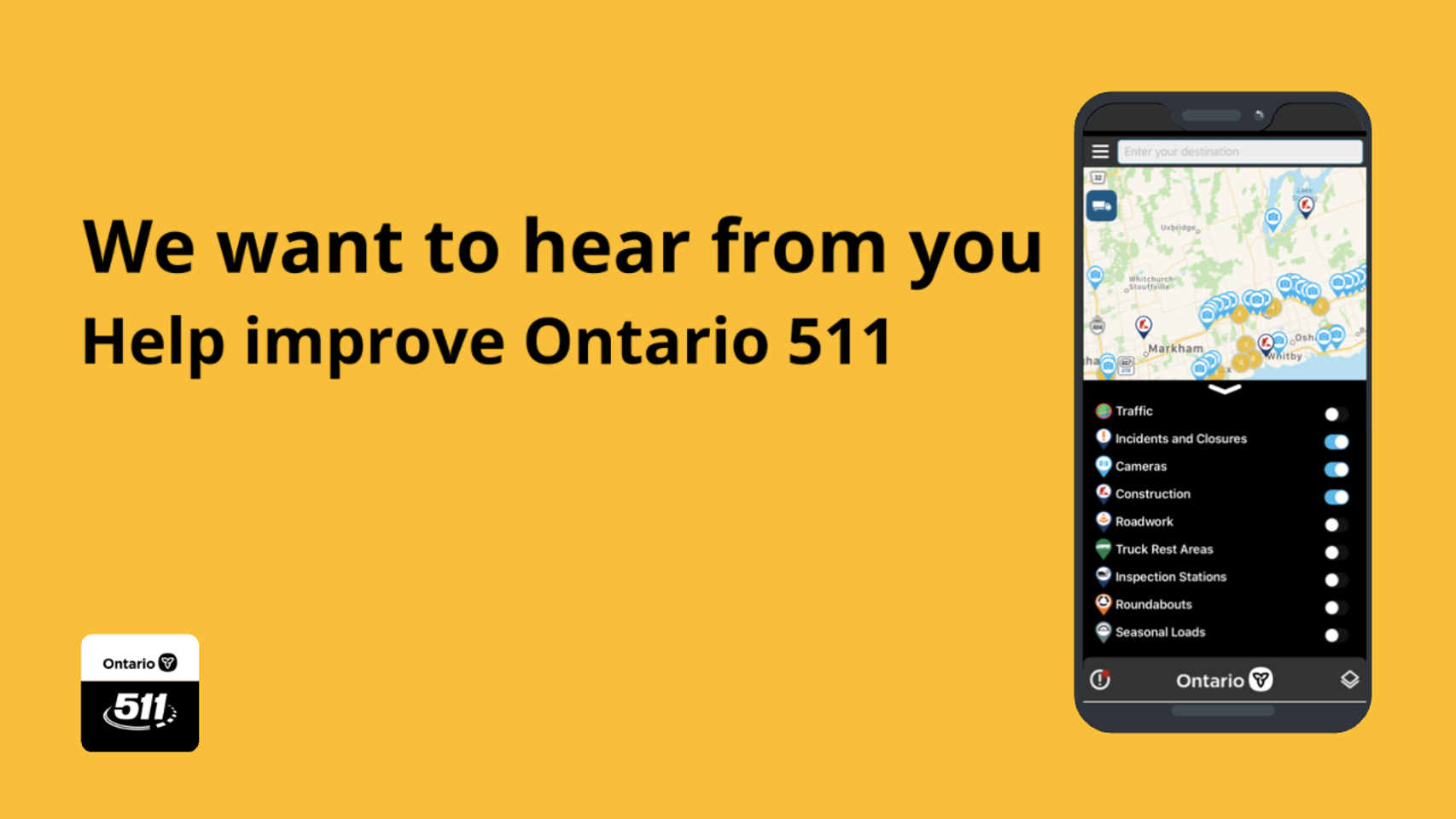 The Ontario Ministry of Transportation is conducting research to help improve Ontario 511 services. We're interested in hearing about your experiences.
If you are interested in participating in our research, here are some additional details:
This will be a casual one-on-one session, conducted on the phone or online through videoconferencing.
The session will take approximately 60 minutes
We will organize time on weekdays in August and September between 9:00am - 5:00pm
Participants will receive a $60 electronic gift card (Note: Ontario Public Service employees/contractors are not eligible for compensation)
Participation in the research is completely optional. Completing the Registration Form does not commit you to participation in user-research
Respecting privacy:
Any personal information (such as your name) will not be tied to the feedback individuals give during the session. We also anonymize our notes. If there are any concerns on how we handle privacy and data collection, feel free to ask. We take this very seriously.
If you are interested in participating, fill out this short questionnaire by August 17, 2020.
Registration Form
Permanent Closure York Regional Road 99
The Highway 427 Expansion project is entering the later stages of construction. One of the remaining segments of the Expansion to be built is the section of Highway 427 between Highway 7 and Zenway Boulevard. This road is currently legally known as York Regional Road 99. It will be decommissioned so that the Highway 427 new alignment can be built in its place. Once completed, this segment will complete the Expansion's extension section, which runs 6.6 kilometres from Highway 7 in the south to Major Mackenzie Drive in the north.
The closure will remain in effect for two months. In order to upgrade this section of road to freeway standards and seamlessly integrate it into the rest of the Expansion, York Regional Road 99 will permanently close to all traffic on August 8, 2020.
Starting August 8, 2020, all northbound traffic on Highway 427 will terminate at the Highway 7 interchange and all southbound traffic must access Highway 427 from the Highway 7 interchange. Upon the opening of the Highway 427 Expansion project there will not be an interchange at Zenway Boulevard.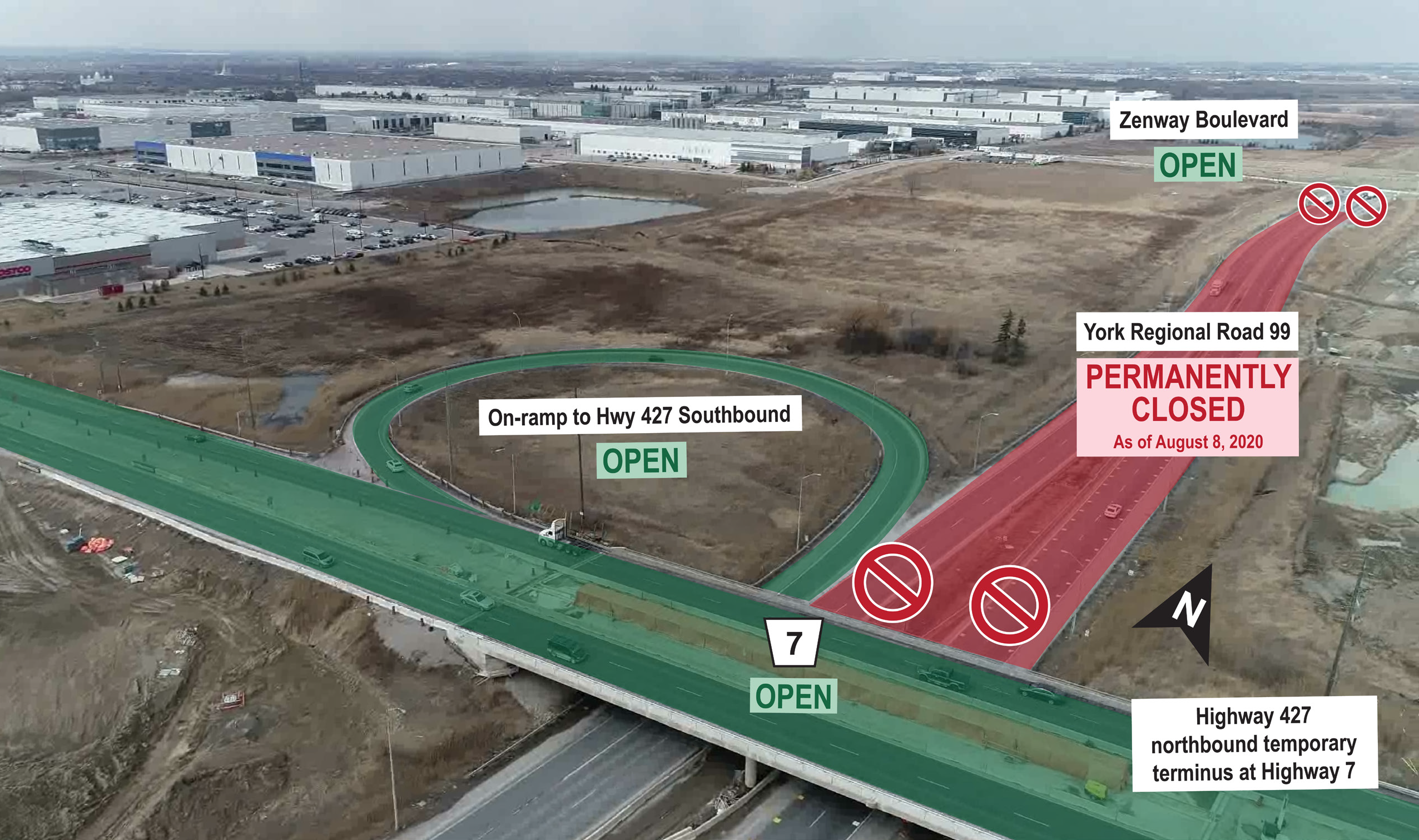 Traffic volumes on surrounding roadways (below) are expected to temporarily increase once York
Regional Road 99 is permanently closed, until the opening of the Highway 427 Expansion. Please
allow extra travel time and drive with caution on on the following impacted roadways:
• Vaughan Valley Boulevard
• New Huntington Road
• Zenway Boulevard
• Highway 7
• Highway 27
• Highway 50
Also, if possible please consider using alternate routes to avoid this area.
A signed detour route is being provided to guide motorists to / from Highway 427 and Zenway Blvd.