WHAT'S NEW
We Want to Hear from You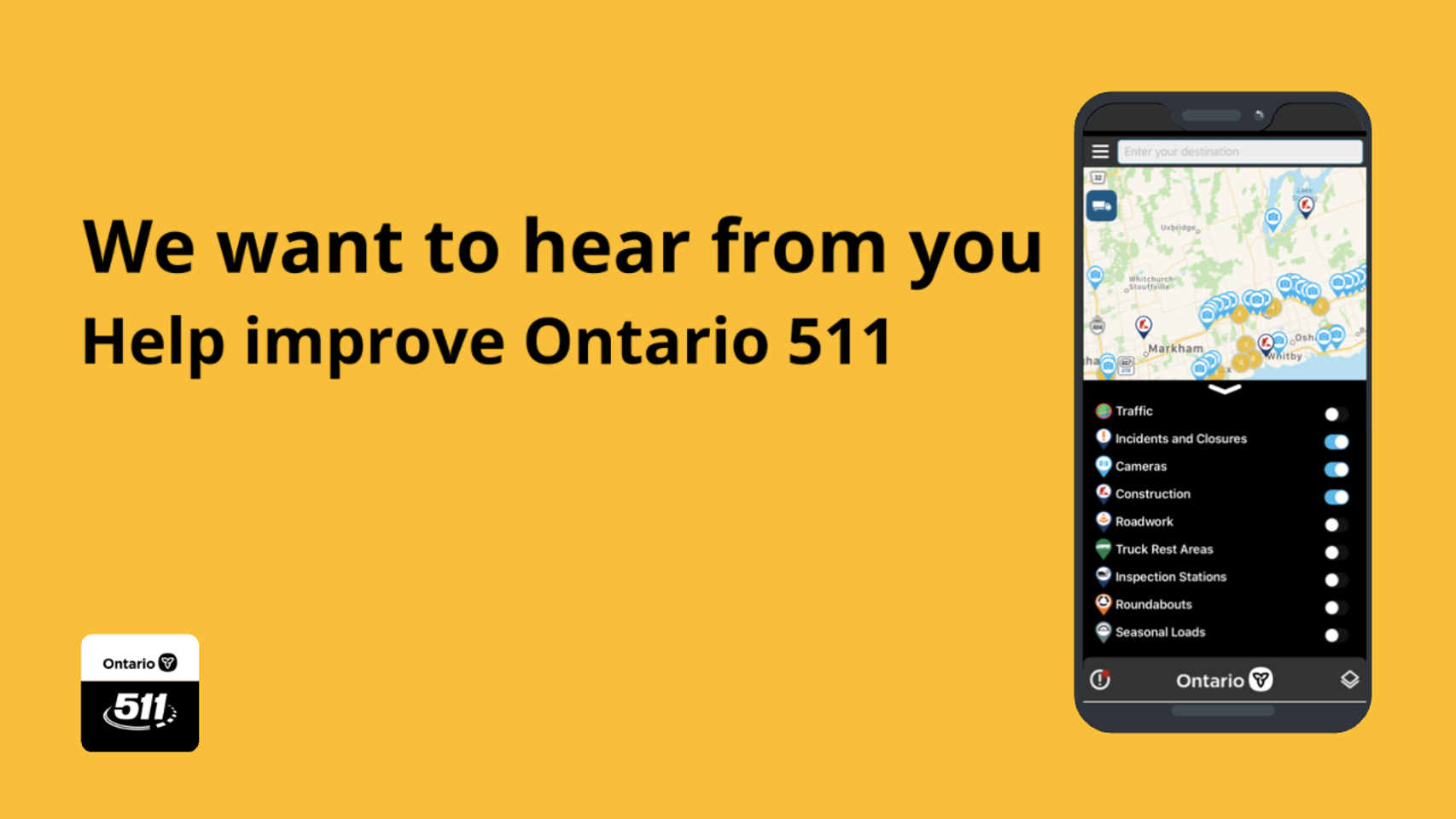 We are conducting research to help improve Ontario 511 services. For more information visit our
Newsroom
.
There are currently no reported emergencies at this time.
We Want to Hear from You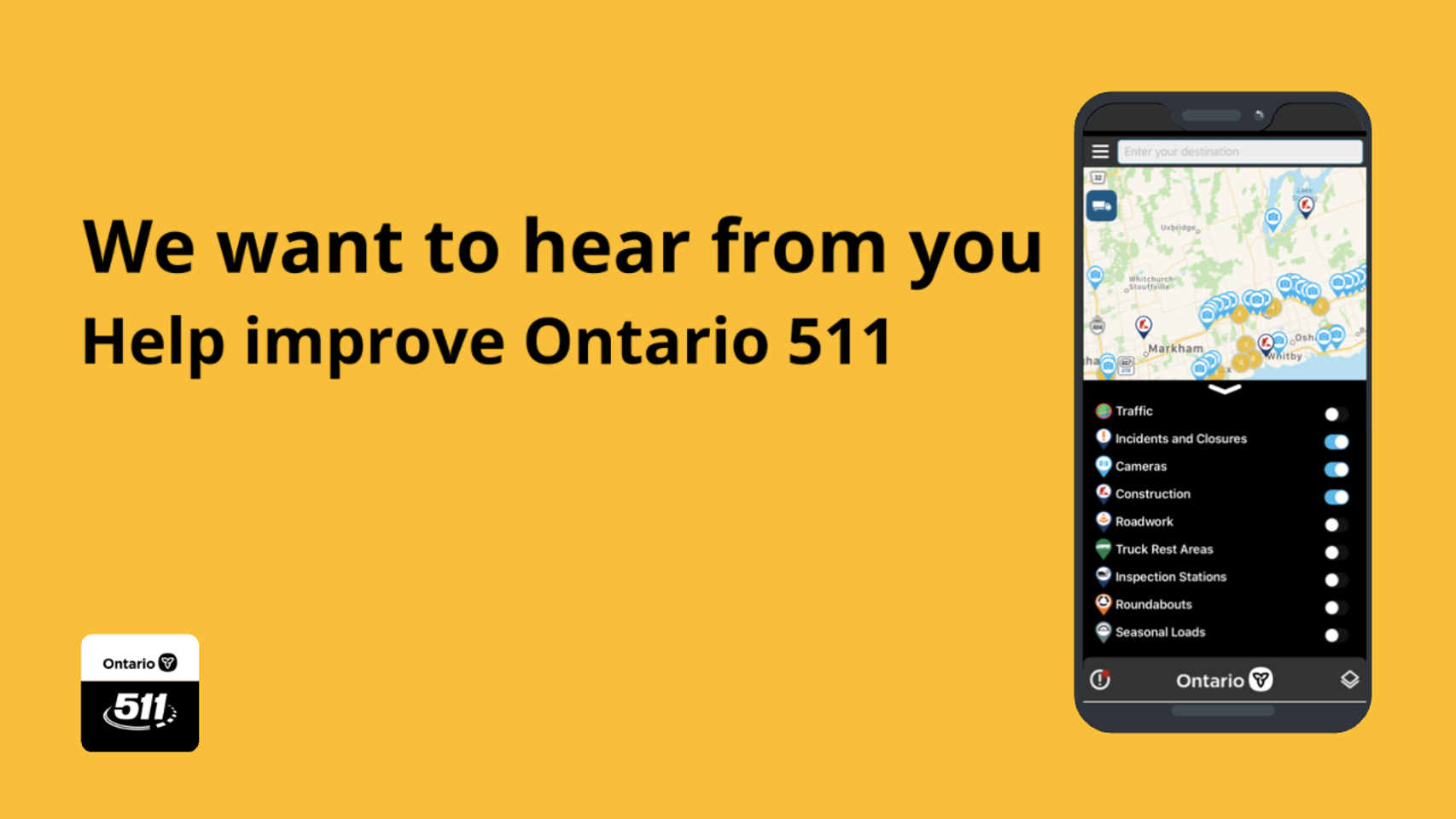 We are conducting research to help improve Ontario 511 services. For more information visit our
Newsroom
.
COVID-19
Ontario is providing truck drivers with more places to safely stop and rest while moving essential goods during COVID-19.
We have launched a free Ontario 511 app for truck drivers to make it easier to find information on rest areas, construction, road closures and more.
Download the free Ontario 511 Mobile App here: